DOT NET Development
A person who owns a business in today's world and times, when everything in the modern world and times is going digital, has to keep up with the changing preferences of the people they want to sell to. It is a well-established fact that there is precisely the same number of individuals on the planet as there are active mobile phones. People no longer purchase the majority of their items from physical retailers. They prefer to do the majority of their shopping online instead. Your company needs to transition to new digital formats as rapidly as possible.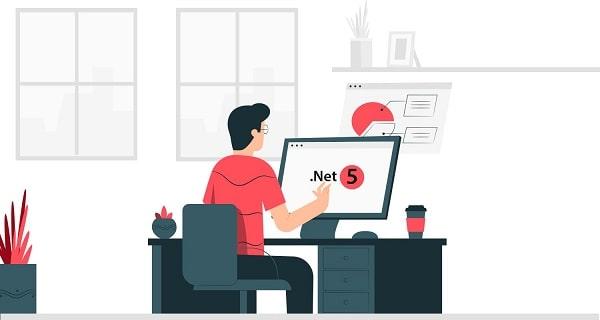 .NET TECHNOLOGIES WE WORK UPON
We Provide Stunning and Amazingly Customized Mobile App Development Services.
Dedicated .Net Developers
Employ a group of committed.NET developers to serve as your company's internal team and create applications tailored to the requirements of your business.
IoT & Embedded Systems
We build trustworthy, cross-platform applications for mobile devices using a combination of .NET and Xamarin. This enables you to connect with a more significant number of people and get a good ROI.
.NET Core DB Management
Our.NET engineers take advantage of different front-end technologies in addition to.NET Core in order to create web apps that are not only simple to use but also adaptable.
Cloud Solutions & Integrations
In order to assist you in utilizing real-time data in .NET applications in the most effective manner possible, we provide cloud-native solutions that make use of Azure, AWS, and Google Cloud.
.NET Migration
It is strongly recommended that you migrate your existing application to the .NET framework and use the tools available to update your application's version.
.NET Desktop App Development
Boodle Web Mart is a well-known firm that specializes in the production of ASP.NET applications. The company's primary areas of expertise include backend development as well as the construction of scalable and resilient ASP.NET applications.
Why Choose
ASP.NET

To Build Web Apps

.NET is a platform for developers that enables the creation of programs that can run in any environment, such as the web, mobile devices, desktop computers, microservices, and the cloud. DOT NET can also be used to connect devices. Since 2014, it has been available for usage without charge and in an open-source format; Microsoft made this platform accessible to the general public for the very first time in the year 2002, and since then, it has attracted more than 100,000 contributors from all over the world. Companies such as Dell, UPS, and GE Aviation are using it as part of their software development processes at the moment.

Consumers have had access to the DOT NET platform for the past 20 years. During this time, it has evolved into a universal programming environment that can be utilized for the creation, development, compilation, testing, and deployment of high-performing applications of any scale. It is currently entirely open-source and is home to one of the most active online communities for programmers.

We, Boodle Web Mart, are the undisputed leaders in this market sector when it comes to imaginatively transforming the business concepts of our customers into mobile applications. The use of applications of this kind has reliably and fruitfully brought about the outcomes that were required for our clientele, all while preventing any errors from occurring. In addition, we offer our clients a digital marketing plan as a means of assisting them in increasing the number of devices on which they have installed consumer apps that we support. This plan is designed to help our clients expand the number of devices on which they have installed our apps. Get in touch with us for the best DOT Net development services. 
Shorter Development Time
Enhanced Security Assured
Optimum Scalability Assured
Backed by Microsoft
Integration with Legacy
Hassle-free Deployment
Multiple Plateform Compatibility
Multiple Language Support
Huge Developer Community
Simplicity of Development